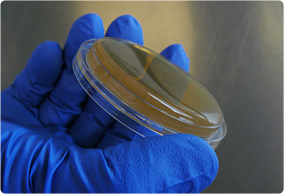 The methods used are accredited by UKAS to ISO / IEC 17025:2015.
Contact plates give a snapshot of cleanliness of work surfaces within the clean room. Agar plates are applied to the surface. Microorganisms present stick to the agar, and after incubation produces a mirror image of the original viable count.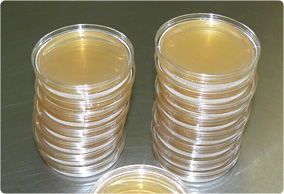 Two types of agar plates are commonly used are:
Tryptone Soya Agar for the determination of bacterial contamination.
Sabouraud Dextrose Agar for the determination of fungal contamination.
Other agar types can be used if required. This test can be carried out as part of a site visit or can be performed remotely by you