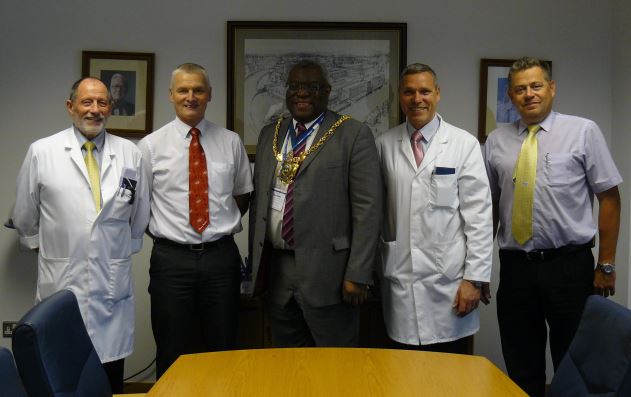 On 11th April Swann-Morton were very pleased to welcome the visit of the 116th Lord Mayor of the City of Sheffield , Councillor John Campbell.
Born in Pitsmoor he has always lived and worked in the City and having started his working life as an engineer he could appreciate the work that goes into producing a quality surgical blade.
John has been involved with the Sheffield Teaching Hospitals NHS Trust as a temporary member of staff for over 21 years and has also been an active member of the Trade Union movement as well as being an advocate of multiculturalism.
Hearing of the benefits enjoyed by Swann-Morton's employees, John did ask for an application form from reception as he left the company. The Lord Mayor kindly invited us for a reciprocal visit to the town hall later in the year.