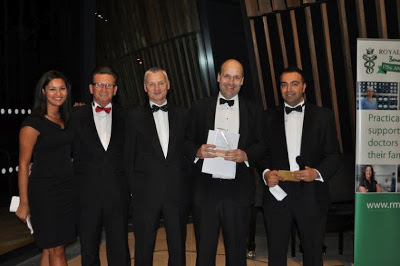 The Association of Surgeons in training welcomed over 700 delegates, guests and exhibitors to the 2012 ASiT Conference held at Cardiff City Hall in March.
Swann-Morton once again sponsored the prestigious Silver Scalpel Award, which was presented at the Gala Dinner by Chris Taylor and Steve Cheal to Mr Humphrey Scott from Ashford and St Peter's NHS Trust after the 5 nominees shortlisted from 29 applicants had received a certificate acknowledging their achievements.

The dinner also helped to raise over £1000 for the Royal Medical Benevolent Fund.