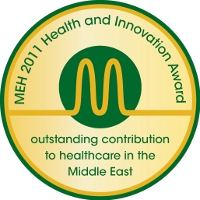 Swann-Morton have received notification that they have won an MEH Health and Innovation Award 2011 in the Surgical Instrument category after receiving the initial nomination from the organisers at the Middle East Hospital Publication earlier in the year.
For use within rigorous Orthopaedic and General surgical procedures Cygnetic ® provides the surgeon with additional strength and stability through the patented combination of its specially designed blade and handle.
The award presentation ceremony will take place at the World Health Care Congress, 11-13 December 2011 in Abu Dhabi or at Arab Health, 23-26 January 2011 in Dubai.