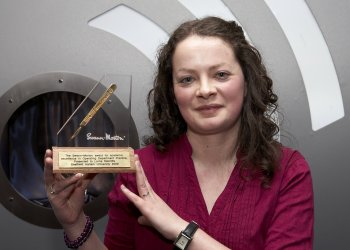 Lorna Ratcliffe has become the proud recipient of the inaugural Swann-Morton Operating Department Practice Award for academic excellence after graduating from Sheffield Hallam University in November 2009.
It has taken a while to organize a date for the award of the trophy due to Lorna's busy schedule working in trauma and orthopedics at Derby Hospital NHS Foundation Trust.

Course leader David Fotheringham Brears was pleased to present the trophy to Lorna during a short ceremony held at the company.