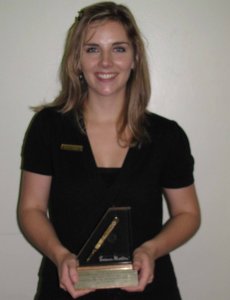 The 2009 annual Swann-Morton Award for the best overall student in General Surgery at the University of Pretoria was finally awarded in early February to Dr. van Marle at a short ceremony held in Pietermaritzburg.

The trophy was presented to the proud recipient on our behalf by Shaun Daly from distribution partner Medequip.
We would again like to thank Prof. Becker for his ongoing support of this award.