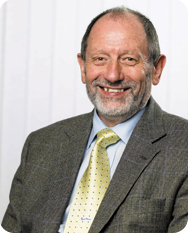 The 1st January 2007 was not only the beginning of a New Year but also a new era at Swann-Morton as it marked the retirement of Mike McGinley as Managing Director of the company after a very successful 16 years at the helm.
Richard Whiteley now takes over from Mike with the new team of Directors and Senior Management the majority of whom have been with the company since leaving School or University and it is their aim to take the company onto even greater achievements in the future.
Although we are sure that all of our customers would like to join us in wishing Mike a long and happy retirement he will still be actively involved in his role as a Director of the Parent company W.R.Swann & Co and has a wealth of experience from which we can all benefit.