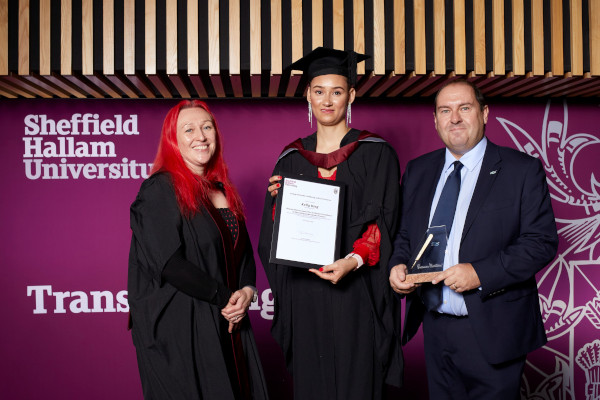 Swann-Morton's Customer Support Manager Adrian Glossop was delighted to congratulate and present the Swann-Morton Award for Academic Excellence in Operating Department Practice in conjunction with Sheffield Hallam University to this year's winner Kelly King.
Kelly becomes the 13th recipient of the Award and believes "that in a world of worries, choose to be a warrior". This quote resonates with her passion and dedication as she pursued her career in health care. Kelly began her journey by doing an access course in health and life sciences after which she advanced to do a BSc (Hons) Degree in Operating Department Practice. She graduated with First-Class Honours which is testament to her perseverance in achieving her goals. Kelly is enjoying her new role as an ODP at Rotherham General Hospital and looks forward to what the future has in store.
The prizegiving ceremony took place on Thursday 24th November 2022 at the Owen Building in the City Centre. Swann-Morton would like to take this opportunity to congratulate Kelly on her achievements and wish her all the very best with her future endeavours.