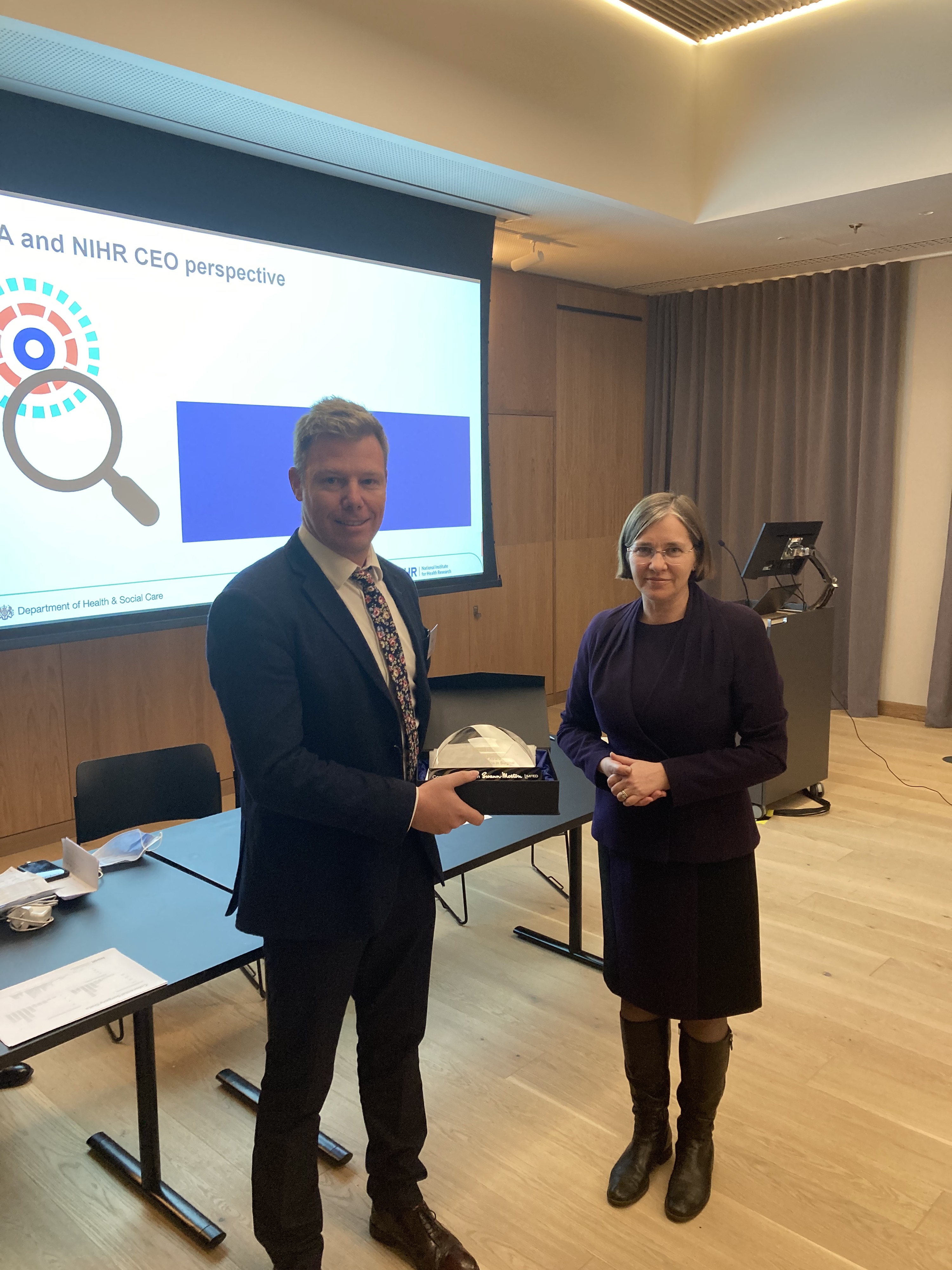 Following a 12-month break due to the Covid-19 pandemic, we are delighted to report that this year's CREST (Cancer Research Excellence in Clinical Trials) has been awarded to the General Surgical research team at Queen Elizabeth Hospital in Birmingham. Despite the challenges of the Covid pandemic the team have still managed to maintain a large, wide ranging portfolio of studies recruiting a large number of patients to cancer research studies.
In addition to their impressive portfolio activity, the academic team at Birmingham have also developed and led the international CovidSurg collaborative, which has produced rapid, real time clinical data that has informed how best to manage surgical cancer patients over the last 18-months.
Even though the last 18-months have been extremely challenging, the awards committee were impressed with the number and quality of applications for this year's award. There were 13 high-quality applications which demonstrated both rapid and dynamic adaptations to the pandemic, along with exemplars of collaborative research efforts. Of particular note were the gynaecology oncology team at the Royal Surrey hospital who have through impressive leadership both delivered large in terms of trial recruitment but are also leading the way with robotic gynaecological cancer surgery. It was also great to see widespread collaboration between surgeons, scientists and oncologists in all areas of cancer surgery from melanoma, urology and breast cancer surgery. A number of new regional collaboratives such as the Northwest advanced colorectal cancer research collaborative reassure us that the future of cancer surgery remains bright.
The NIHR stated "we are very grateful to Swann Morton for their continued support of the CREST award and look forward to next year's competition".