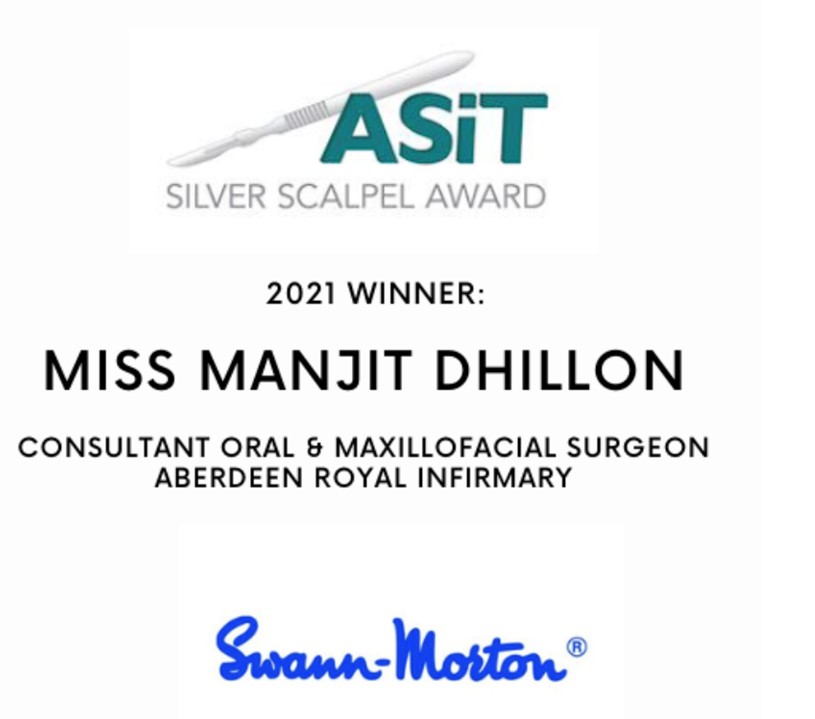 The winner of the 2021 Association of Surgeons in Training Silver Scalpel Award was announced at the virtual conference this weekend as being Miss Manjit Dhillon a Consultant Oral & Maxillofacial Surgeon at the Aberdeen Royal Infirmary.
Miss Dhillon said "Thank you so much. I am truly humbled by this prestigious award. I dedicate it to my inspirational trainees who nominated me."
Swann-Morton particapted at the event remotely via a virtual booth whilst Customer Support Manager Adrian Glossop presented the closing session "Looking After your Team" from the virtual Main Stage.