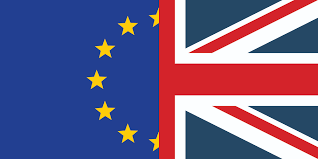 Following a referendum on 23rd June 2016 it was Initially agreed that the United Kingdom would no longer be a member of the EU following Brexit after 29th March 2019. This initial date has now been delayed, however the fact remains that in 2019 a date will still be agreed and when this happens the United Kingdom will cease to be part of the EU following the agreement of a deal or no deal scenario. Obviously this has implications that are far reaching. Currently there is still a lot of uncertainty that exists as no formal agreement has been made between United Kingdom and Europe.
As of February 2019 Swann-Morton Ltd migrated from BSI UK (0086) to BSI NL (2797). This will ensure that we are a member of a Notified Body who have an established place within the European Union Market. This change was a contractual change only and our CE Certificate numbers (as displayed in the accreditations tab) have remained the same as has all other information on the certificates except the NB number. Currently the Notified Body of BSI UK (0086) appears on the labelling for our products, this of course will have to change to BSI NL's number (2797). We have received official communication from BSI that this labelling change will not have to be immediate and a transition period shall be given and a transition plan shall checked by BSI in upcoming surveillance audits.
As a result of the United Kingdoms exit from the EU, to continue to sell our goods into the EU an Authorised Representative must be appointed. By the time the United Kingdom leaves the EU a said Authorised Representative will be in place.
We felt it was important to issue this statement as we want our customers to have the upmost confidence that regardless of the uncertainty that currently exists in the market, we are constantly ensuring compliance and seeking clarification on any issues that do not only affect Swann-Morton, but our customers as well.