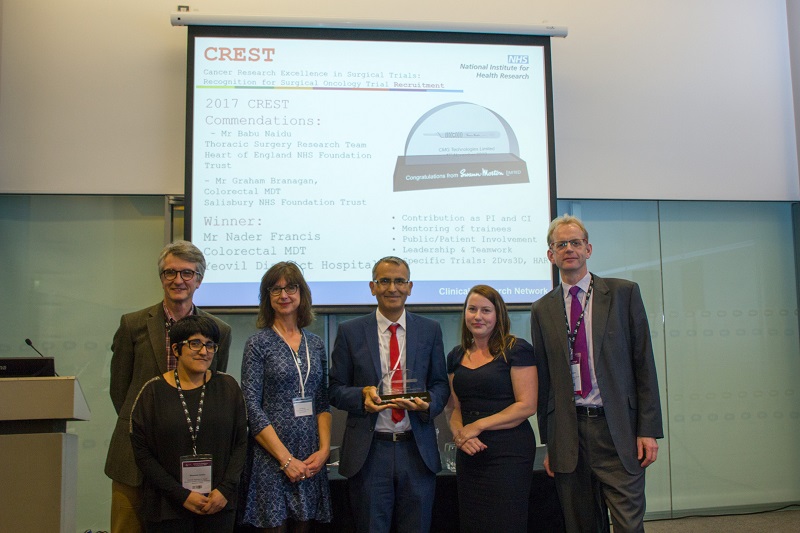 Further to the receipt of nominations for the CREST award (Cancer Research Excellence in Surgical Trials) the winner Mr. Nader Francis, Colorectal MDT , Yeovil District Hospital was announced at NCRI/BASO Conference on Sunday 5th November at the BT Convention Centre, Liverpool by Professor Richard Shaw MD FDS FRCS(OMFS).
Whilst presenting the trophy, Professor Shaw said " Congratulations to Nader and the colorectal team in Yeovil- its inspiring to see such a great contribution from a District General Hospital. The team have lead in recruitment to randomised trials in colorectal surgery such as 2D/3D and HART, as well as a number of other studies. The team has also showed great leadership in public and patient involvement in research through their "Yeovil Colon Aid" initiative". "
The level of submissions were again very high this year and commendations went to Mr. Babu Naidu and his Thoracic Surgery Research Team from the Heart of England NHS Foundation Trust and Mr. Graham Branagan and the Colorectal MDT from Salisbury NHS Foundation Trust.