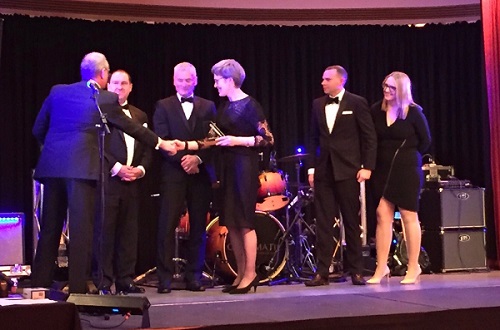 ASiT were delighted to announce at this years conference in Bournemouth that the winner of the 2017 Silver Scalpel Award is Miss Rachel Hargest, Consultant General and Colorectal Surgeon, University Hospital of Wales. Over the past decade the Silver Scalpel Award sponsored by Swann-Morton has played a vital part in recognising trainers going the extra mile for their trainees, while at the same time promoting the highest standards of surgical training.
At a time of constant flux in the NHS, with training increasingly squeezed by demands on service and EWTD-related working time restrictions, it is more important than ever that we recognise and reward good trainers.Their energy and enthusiasm has not been dampened, on the contrary they consistently and repeatedly demonstrate an outstanding ability to teach and train. They exhibit a strong sense of leadership. They are clear in communicating their goals but are also prepared to learn from a trainee.
Miss Hargest received the Silver Scalpel award from Mr David O'Regan at the Gala Dinner held in the historic Bournemouth Pavilion Ballroom. Our congratulations also go to the other shortlisted candidates for the 2017 award: Miss Stella Vig, Consultant Vascular and General Surgeon, Croydon University Hospital. Mr Szabolcs Gergely, Consultant Upper GI Surgeon, Hinchingbrooke Hospital NHS Trust. Mr Dimitri Hadjiminas, Consultant Breast Surgeon, Charing Cross Hospital. Mr Ian Sherman, Consultant ENT Surgeon, Wirral University Teaching Hospital Trust Miss Michelle Griffin, Plastic Surgery, Royal Free Hospital, London.