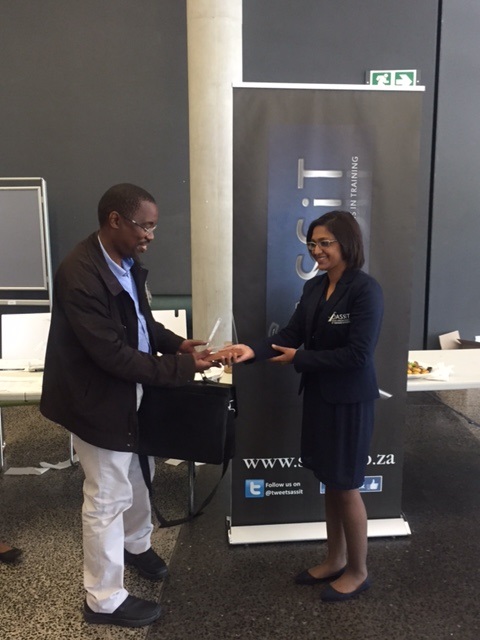 The SASSiT Swann-Morton Silver Scalpel Award for 2017 goes to Professor Modise Zacharia Koto, Head of General Surgery at Sefako Makgatho Health Sciences University. The award will be presented to Prof Koto at the 8th SASSiT Refresher Congress that will be held at the University of Stellenbosch Medical School.
The Silver Scalpel award recognizes that consultant demonstrating excellence in leadership, professionalism, communication and commitment to training and development. Candidates are nominated by surgical trainees in any surgical discipline and chosen by the SASSiT Executive Committee. Professor Koto attained his FCS(SA) degree in 1992. He spent the majority of his career (1994-2011) as the Head of General Surgery at Sebokeng Hospital where he trained many young medical officers and rotating registrars from the University of Witwatersrand.
In 2011, Prof Koto attained his FACS degree and later that year, was appointed as the Head of General Surgery at the University of Limpopo, Medunsa Campus (which was re-named Sefako Makgatho Health Sciences University in 2015). Prof Koto's involvement in surgical training goes far beyond his own university and department. He has been an executive committee member of many surgical societies including ASSA (The Association of Surgeons of South Africa), SASES (South African Society of Endoscopic Surgeons) and SRSSA (The Surgical Research Society of South Africa).
He serves on the senate of the College of Medicine of South Africa and he is a member of the College of Surgeons on South Africa. It is passion for teaching and developing laparoscopic surgery in South Africa that sets him apart from the rest. Not only does Prof Koto encourage laparoscopic proficiency in registrar training, he also hosts regular laparoscopic workshops for all those who are willing to learn the skill and he hosts the annual TOTMAS (Tricks of the Trade in Minimal Access Surgery) Congress to share his experience and knowledge.
We salute Prof Koto for his contribution to surgical training. His perseverance and dedication as well as all his achievements are truly inspirational.