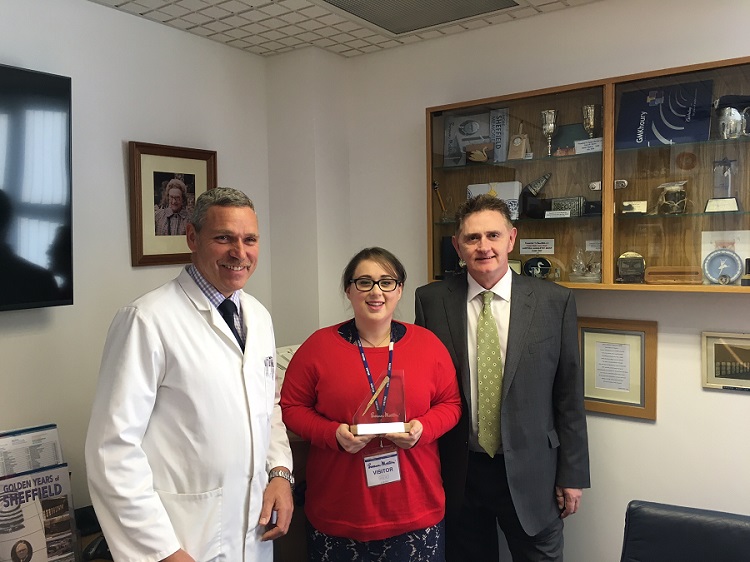 Sarah Garvey has become the 8th graduate from the Sheffield Hallam University ODP course to receive the annual Swann-Morton award for academic achievement.
Martin Reilly MSc, Principal Lecturer and Professional lead for ODP in Sheffield commented: "Sarah commenced her education as an Operating Department Practitioner at Sheffield Hallam University in September 2014 and qualified August 2016 with a Diploma in Higher Education. Initial perceptions of a lively, sociable yet sincere person were soon to be proven, but she also highlighted her hard working attitude and a determination to succeed.
The product of a health related family, Sarah hit the ground running and never took her foot of the pedal. She is a credit to herself, her family and Sheffield Hallam University, but more importantly the establishments she will call home in future years.
This award bears witness to her determination to never go for the easy option and strive for excellence. Sarah is a role model and is everything we would expect of a high flying student and we at Sheffield Hallam University are proud to call her one of our own."
Congratulations to Sarah who has now taken up a full time post in Barnsley.