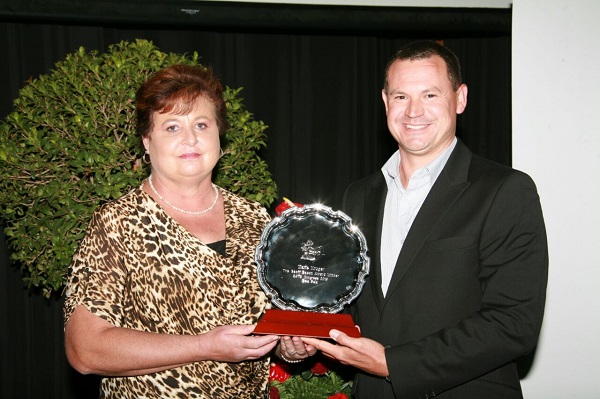 The bi-annual Geoff Bacon award sponsored by Swann-Morton was recently presented to Marie Kruger by Quenton Greene of Medequip at the SATS Congress in Bela Bela.
The award in memory of Geoff Bacon is presented for a research project into peri-operative care during a training period. The National Executive Board administer the competition and appoint the judges to evaluate the participants entries.
Marie is based at Life The Glynnwood Hospital in Benoni which is a member of Life Healthcare, one of the largest private hospital groups in South Africa, operating 63 acute care facilities across the country. She started her career in Cardio Thoracics before moving onto anaesthetics and into Neuro-Surgery. She completed an additional qualification in Medical and Surgical Nursing Science (Operating Theatre Nurse) with Honours in 2012 as well as becoming a member of Golden Key Honours Society.
In 2013 Marie received the Villi Pieterse Trophy at the SATS conference in Cape Town whilst continuing her Nursing Education with "B Cur 1 et A" at the University of Pretoria which she completed in November 2014 and has applied to participate in a Masters programme.
We would like to congratulate Marie and to thank the SATS Committee for allowing us to make the award.