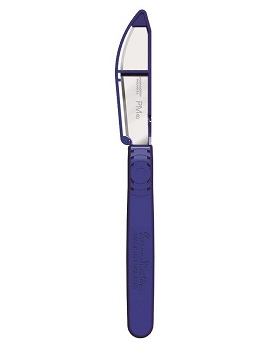 The non Sterile Swann-Morton Disposable Post Mortem Scalpel is the latest addition to a growing range of histopathology and autopsy knives.
With an easy to remove guard to protect the integrity of the cutting edge up to the point of the procedure the end user has the added convenience of not hvaing to fix the blade to the handle and can safely dispose of the scalpel into an appropriate sharps container on conclusion of the procedure.
Targeted at "dirty" and "infectious" cases the Disposable Post Mortem Scalpel is available with either the standard PM40 or PM40 Bull Nose blade fixed in a distinctive blue handle.