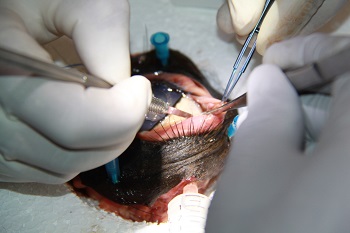 Swann-Morton recently supported a specialised ophthalmology workshop held as part of the European College of Veterinary Surgeons annual congress in Copenhagen.
The event hosted by Denis Verwilghen DVN,MSc,PhD,DES,Dipl ECVS, Associate Professor in Large Animal Surgery at the Large Animal Clinic, Internal Medicine and Surgery at the University of Copenhagen and his associates attracted over 500 participants.
Denis thanked Swann-Morton for their support which he said " had added some great value to the exceptional high quality CPD".