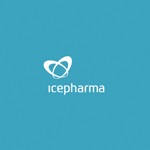 Icepharma is a leading company in the Icelandic health care market. The company has firm roots in the Icelandic society and its history goes back to 1919, when pharmacist Stefan Thorarensen founded his pharmacy, Laugavegsapatek.
The goal of Icepharma is to support general public health. The company employs around 80 people who mainly work in sales and marketing providing specialized consulting and services. Icepharma employees possess extensive knowledge and experience regarding medicinal products and medical equipment, nursing, rehabilitation and health-related consumer products. In addition, Icepharma is the local distributor for Nike, the world leading brand in sporting goods.
Icepharma puts emphasis on strong financial operations, honesty and responsibility in everything the company undertakes. Its human resource is highly valued, as confirmed in an annual survey by repeated awards as one of the Best places to work.